WHITE PAPER DOWNLOAD
Energy-Efficient Enclosure Climate Control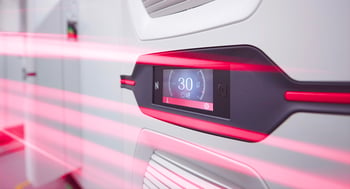 Energy-efficient climate control for industrial enclosures is a necessity. Environmental regulations, increased electronic density within an enclosure, and new or unique contexts for enclosure deployment have pushed efficient climate control to the forefront of modern manufacturing.
This white paper will discuss:
Cooling considerations for the design, installation, and operation phases
Climate control integration strategies that reduce downtime and productivity loss
How a smart approach to climate control can cut energy consumption and costs
Download the white paper to learn more!