True IT security begins with protection from physical or environmental threats. In today's Industry 4.0 and IoT world, these threats are more interconnected than ever before. Whether it's unauthorized access or dangers from fire, water, smoke, or other environmental concerns, one disruption could threaten a company's entire operational or foundational stability. This means today's IT operators require strong rooms to secure and protect sensitive and vital IT frameworks.
Modular Design
Based on modular design principles that allow for maximum flexibility and customization, Rittal's security rooms offer enhanced protections for IT infrastructures with the ability to be scaled and deployed in hard-to-access locations. Our room-within-a-room design can be individually adapted and extended at any time via a "pay-as-you-grow" model.
Our security rooms are deployed in a variety of industries and contexts where safeguarding information and data is of the highest priority, such as with local and regional governments where real-time, long-term, and innovative data storage and processing are required to meet demands. Additionally, our security rooms are enabled for rapid disassembly and reassembly as situations require.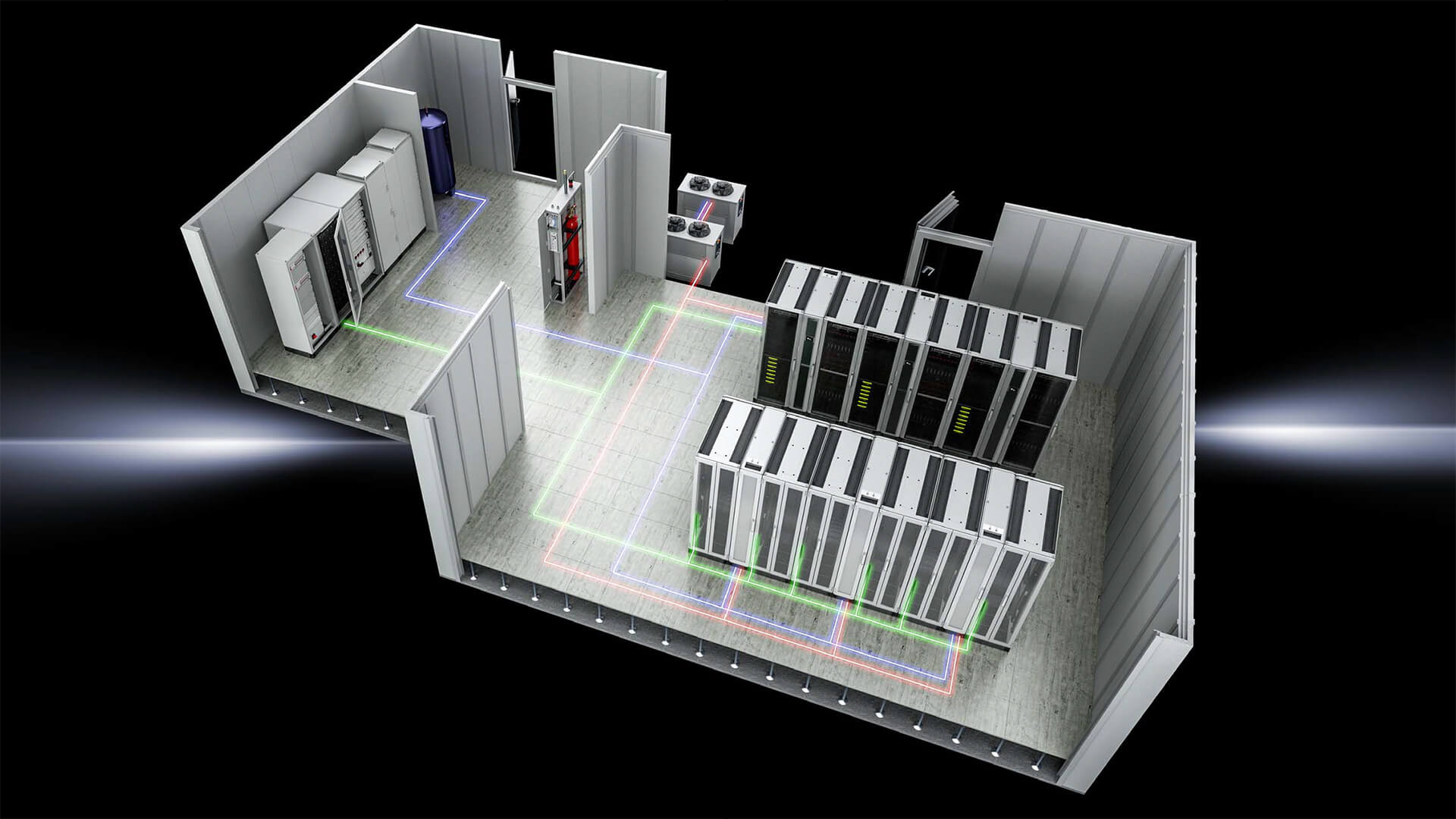 Complete rack-level edge computing solutions.
Combining the elements of traditional data centers into a compact size.
Offering a scalable solution for outdoor environments where space is limited.
LET'S CONNECT!
Have data center challenges you have been struggling to overcome?
Our team of experts is here to provide answers and recommend solutions. Reach out using our convenient contact form and we will be in touch.