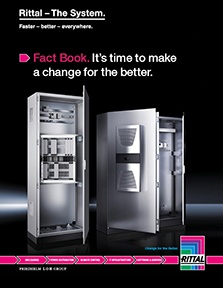 SE 8 is More Durable and Versatile than Unibody Enclosures
The lifecycle of a typical industrial enclosure is filled with planned and unplanned modifications and repairs, so using a unibody enclosure can increase costs and downtime.
The new Rittal SE 8 enclosure combines the benefits of modular design and accessories with a price point that competes with unibody enclosures.
The strength and interior mounting is handled by the roll-formed frame section so the SE 8 delivers improved durability and 30 percent more space than comparable unibody designs. The SE 8 is available in carbon or stainless steel and features the standard, reversible TS 8 door to accommodate modifications over the lifecycle of the enclosure.
See how Rittal compares to the competition and download the Industrial Fact Book today.