Reap the benefits of the VX SE for your project
Bayed enclosures are often used free-standing as well. When considering the next-largest compact enclosure, bayed enclosures are not always required. Explore the benefits of VX SE free-standing enclosures that may be ideal for your application:
Fast
Solid side panels and roof. Eliminating the gaps between the roof, side panel, and frame helps to prevent dirt deposits and minimizes ordering and assembly work.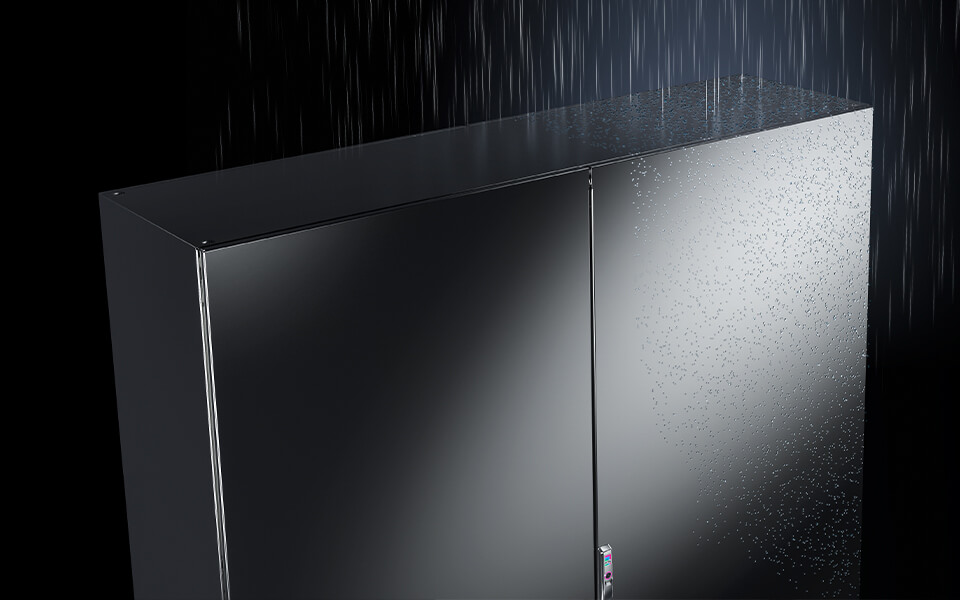 The high protection category of up to IP 66/NEMA 4 or 4X and NEMA 3R supports a wide range of applications for the VX SE.
It also offers IK 10 impact protection and is UL Certified.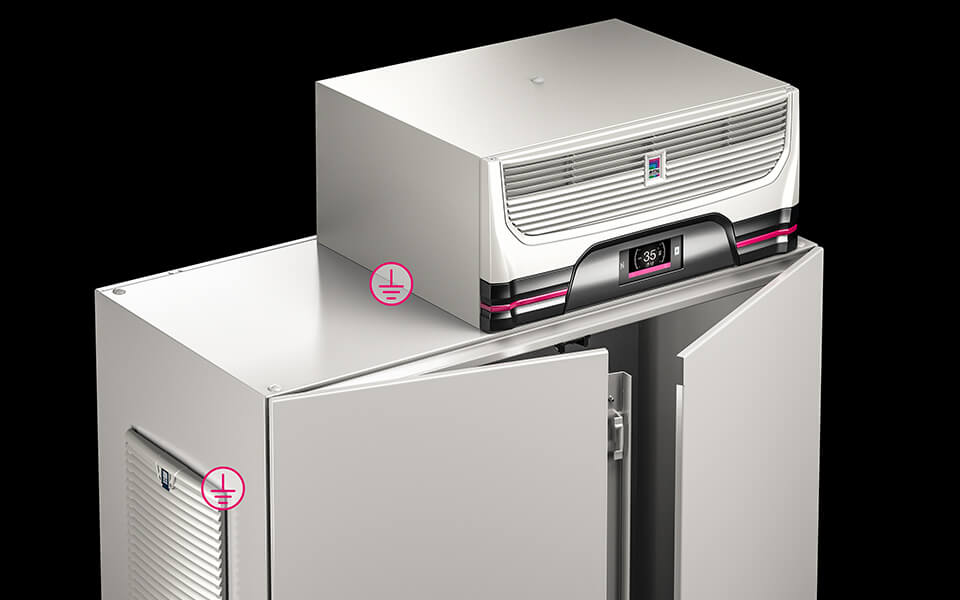 With this smart design, the side panels, roof, and enclosure frame are conductively connected, so that no additional earthing is required. When using Rittal climate control equipment and Rittal fan-and-filter units in the rear panel, no additional earthing is required.
What's more, due to its smart enclosure construction, the VX SE offers good EMC properties.
Simple
With enclosures available in widths of up to 1800 mm, one stand-alone enclosure can replace bayed suites of up to three enclosures.
As well as reduced ordering and assembly work, other benefits include:
No sealing

No baying accessories

No mounting plate infill

Only one base/plinth, even for very wide enclosures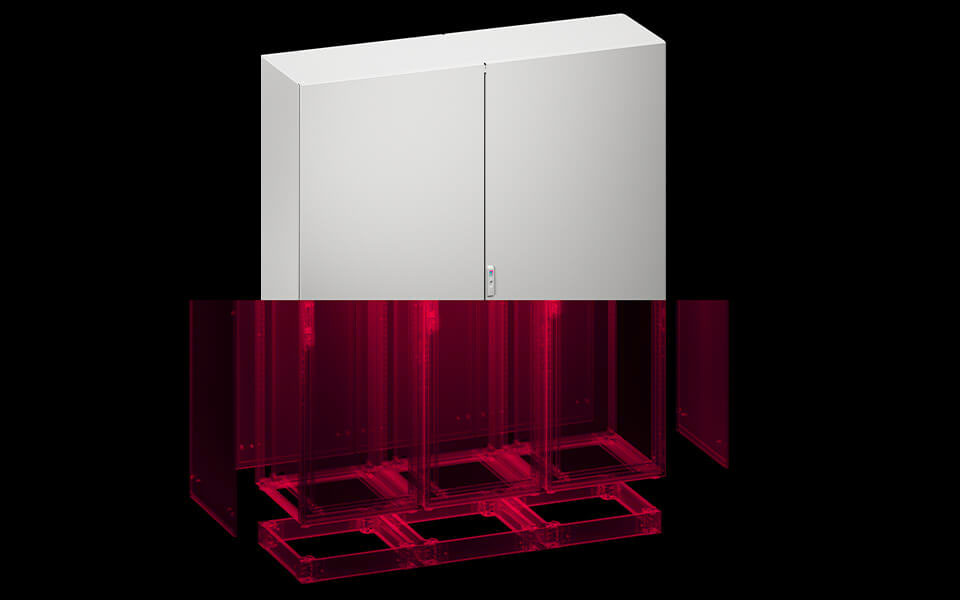 Integral gland plates in the base allow exceptionally simple cable entry into the super-airtight IP 66/NEMA 4 and 4X enclosures, as an ergonomic preparation for cable entry.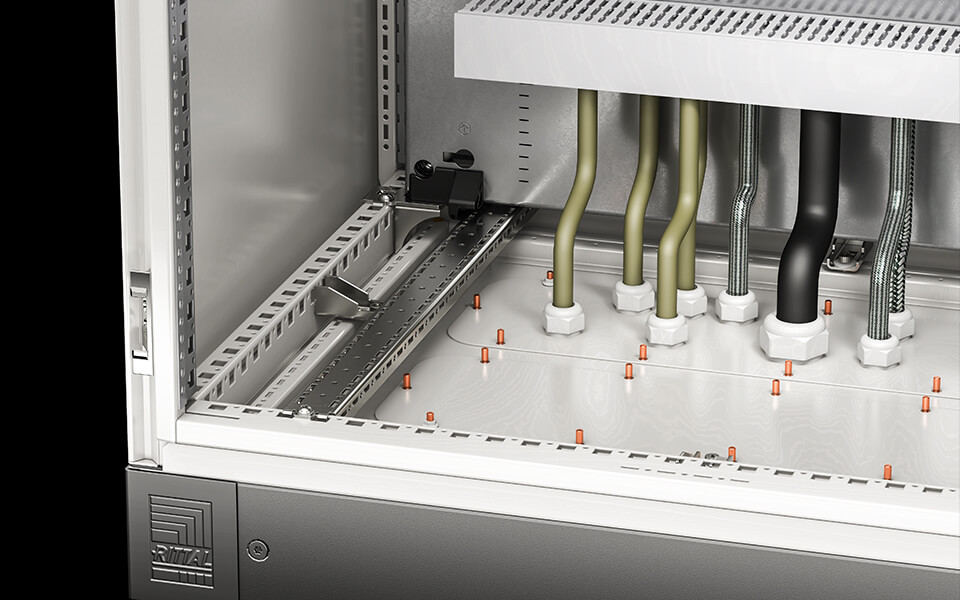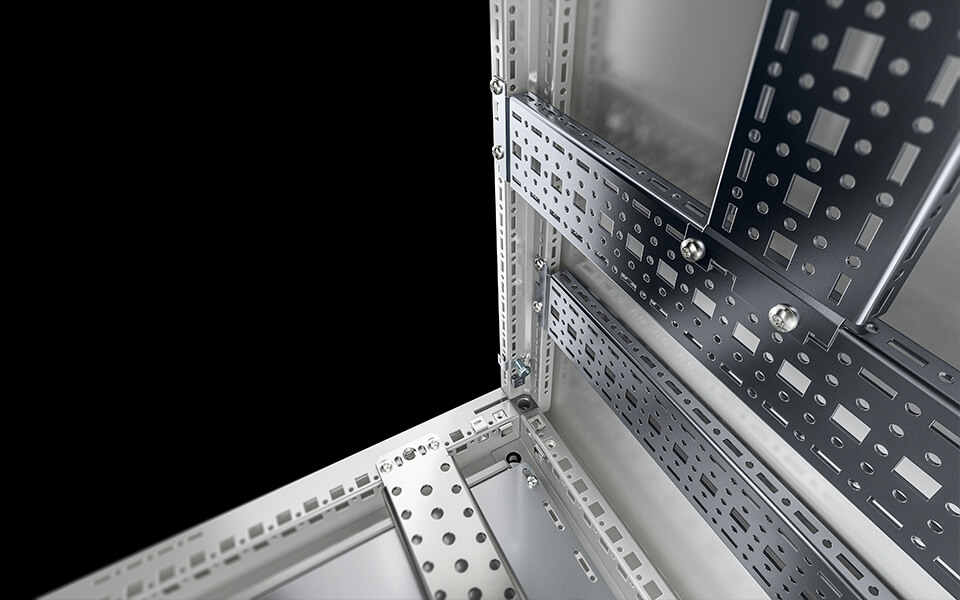 The VX SE adaptor rail is fully compatible with the TS 8 / VX25 allowing for common interior assembly. As well as use of the comprehensive range of accessories, such as punched sections and rail systems, the interior installation engineering and component assembly are identical to the TS 8 / VX25.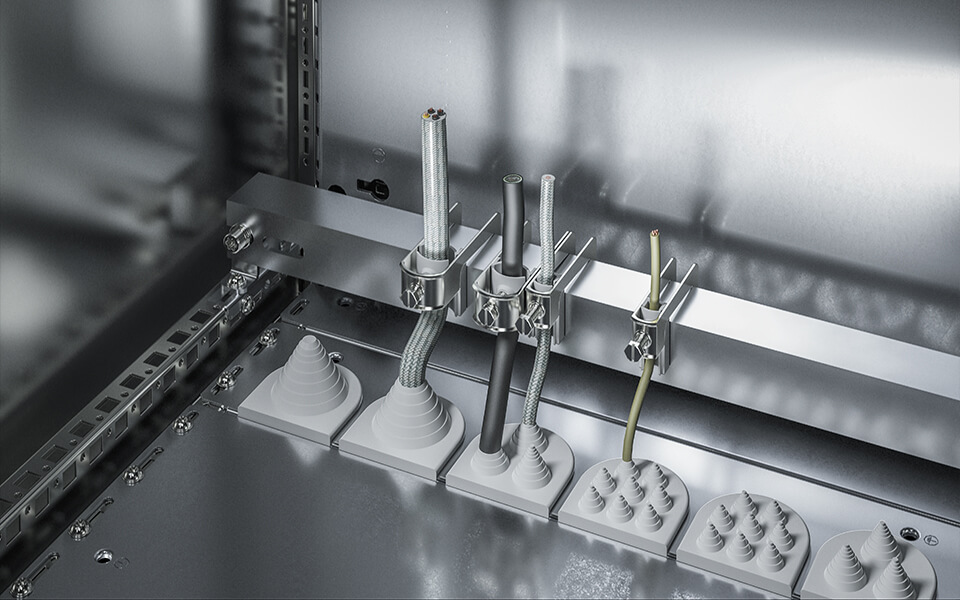 The compatibility of the VX SE base allows it to be configured with VX25 accessories such as cable clamp rails and gland plates.
Additionally, the large opening in the stable base frame makes it much easier to install cable entry.
Versatile
The VX SE is suitable for all ambient conditions. High protection categories of up to IP 66/NEMA 4 or 4X, a wide range of sizes, plus a choice of material variants make the VX SE the ideal enclosure solution for countless applications.
Depths of 300 mm are perfect for applications in confined spaces, such as building services.
All standard enclosures are available off the shelf.
Free-Standing Enclosure System VX SE
Simplified. Ideal. Done.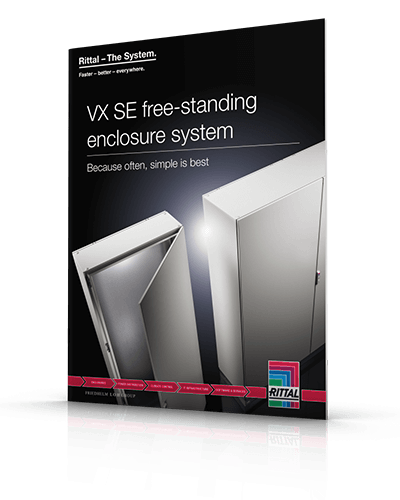 Download Our VX SE Benefits Guide
VX SE free-standing enclosures can be machined directly at the Rittal factory.
The VX SE free-standing enclosure system is versatile, just like our clients.
The conversion tool allows quick, easy recoding of SE 8 items to the new VX SE items.
Contact Us
We're ready to assist you.
Click here to fill out a form and a representative will be in contact with you shortly.