VX SE free-standing enclosures can be machined directly at the Rittal factory.
Use your own engineering data and order the enclosures with cut-outs e.g. for cooling units, fan-and-filter units, or gland plates. So, you can boost the efficiency of your own manufacturing process.
Free-Standing Enclosure System VX SE
Simplified. Ideal. Done.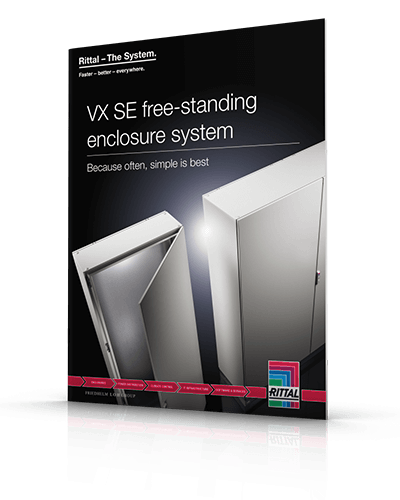 Download Our VX SE Benefits Guide
Reap the benefits of the VX SE for your project.
The VX SE free-standing enclosure system is versatile, just like our clients.
The conversion tool allows quick, easy recoding of SE 8 items to the new VX SE items.
Contact Us
We're ready to assist you.
Click here to fill out a form and a representative will be in contact with you shortly.